Can ChatGPT Answer Everything?, What can ChatGPT do?, Can I have a conversation with GPT 3?, Is ChatGPT free?, Can a chatbot initiate a conversation?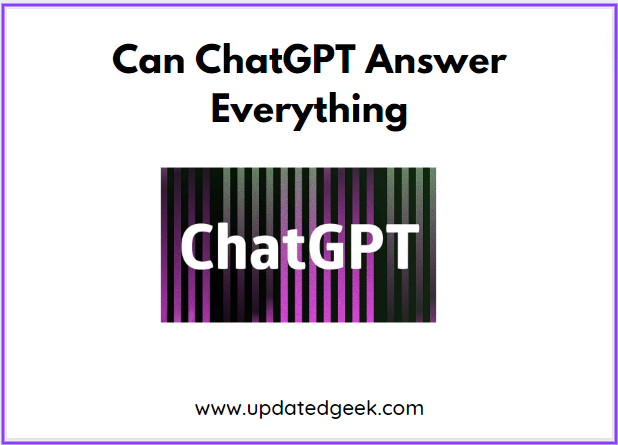 Since the launch of chatGPT, several users have tried and tested it in multiple fields to answer their queries. In this article, we will find out if chatGPT can answer everything.
Also read: What is ChatGPT? History, Features, Uses, Benefits, Drawbacks 2023
What can ChatGPT do?
ChatGPT got popularity in a very short period compared to other launches like Instagram took 45 days to get 1 million users, Facebook took 10 months to reach 1 million users and Netflix took 41 months to reach 1 million users. Let's find out what chatGPT can do. Check the link to ask queries to ChatGPT
When I asked chatGPT to prepare an essay on Halloween, it prepared a detailed response of 384 words. When I asked to add more content then chatGPT prepared additional content of 282 words. The content produced was almost free from grammatical errors. When I checked the plagiarism, the content showed 100% unique content.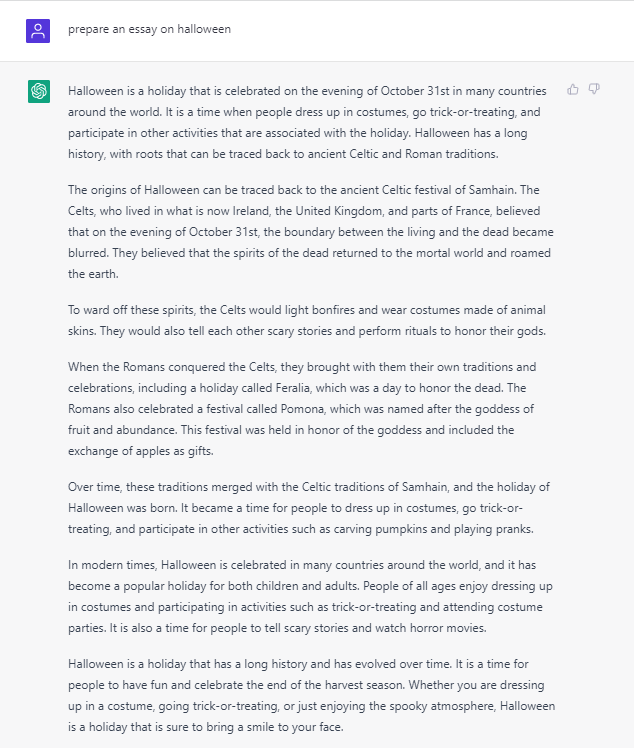 Next, I asked chatGPT to solve mathematics questions. I posted three different questions and all of them were 100% accurate. You can check the screenshots attached for the mathematics queries.
After testing mathematics queries, I asked chat GPT to write c program to add two numbers. The program prepared detailed coding in C language to add and print the sum of two numbers. The program has also provided an explanation of all the steps in the C language.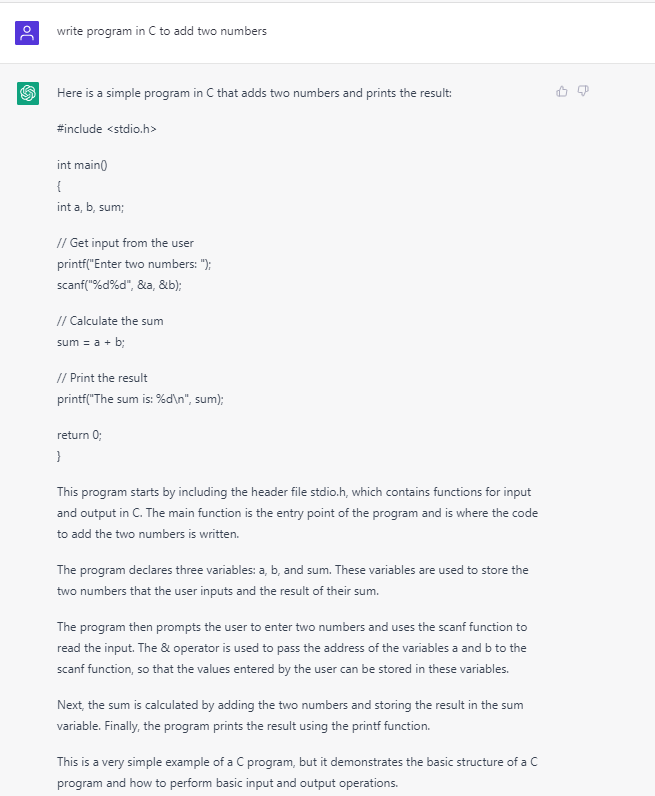 Next, I asked chatGPT about the current weather conditions in California. The program is not able to provide information about current weather in California because the training data fed into the system was until 2021. Moreover, chatGPT program has provided general information about the usual weather conditions in California throughout the year.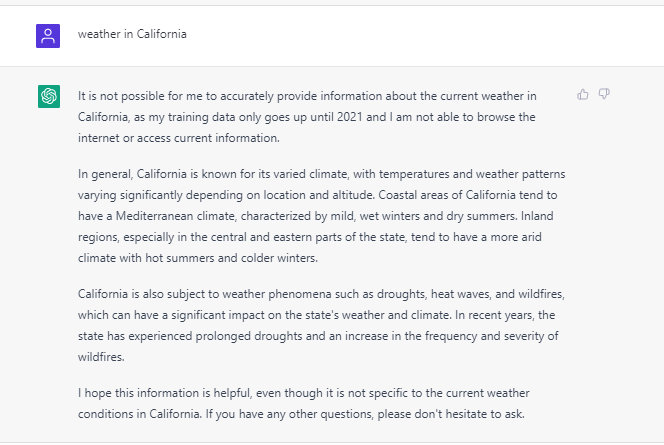 Then I asked chatGPT to prepare a diet plan and perfect diet plan comprising of multiple food items like fruits, vegetables, dairy products, non-vegetarian items, grains, etc. It is a perfect diet that can be followed and there is no need to spend a heavy amount on the diet plan or dietitian. However, chatGPT suggests consulting the registered dietitian for creating a personalized diet plan to fulfill specific needs and goals. 
Next, I asked chatGPT to prepare an email to attract clients for guest posting. ChatGPT prepared a perfect email sample highlighting each and every important detail attracting the reader to instantly agree and respond to the email.
The next query I posted for chatGPT was to prepare a script for a school play. It beautifully curated a play comprising of Alice, Bob, and Charlie, and the title of the play was "the magic tree".
Lastly, I asked about the US President. However, chatGPT was not able to provide an accurate solution to the query because of a lack of access to the internet browser.
Also read: How ChatGPT Reached 1 Million Users In 5 Days
Can I have a conversation with GPT 3?
Based on my current experience with chatGPT, I found that you can have as much conversation with the system as long as you want. You can ask questions for as many queries as possible.
Is ChatGPT free?
Till now chatGPT is working on a beta version so it is free for everyone. The program is having several faults and the company is constantly making improvements. Once the chatGPT program is completely developed, the services are expected to be on subscription basis. 
Also read: Call Forwarding Scam- Meaning, Call Forwarding Without Knowing, Ways To Stop Call Forwarding
Can a chatbot initiate a conversation?
Some of the chatbots specifically designed for some of the websites can initiate a conversation for the visitors asking for any problem or query related to products or services. However, chat GPT cannot initiate a conversation. You have to initiate a conversation by asking a question or a query.
Can ChatGPT answer everything?
ChatGPT can correctly answer most of your queries, but cannot answer those that took place after 2021. Hence, ChatGPT cannot answer everything. 
Also read: Is NFT Safe To Invest?
Frequently asked questions
1. Is chatGPT accurate?
No, ChatGPT is not always accurate. However, it is accurate most of the time.
2. Which is the chatbot by OpenAI?
ChatGPT is a chatbot by OpenAI.
3. Can ChatGPT write an essay?
Yes, ChatGPT can write an essay.
4. Can ChatGPT answer maths questions?
Yes, ChatGPT can answer maths questions
5. What are ChatGPT alternatives?
Chinchilla, Bloom, Jasper, Rytr
Related searches
Does Bitcoin Mining Damage The Environment?
Is Credit Card Limit Based on Income?
Follow for more updates
Follow Raveen Chawla on LinkedIn
For related searches, click Articles, click Web-stories