5 mins read
5 Free AI Image Creator Tools
Graphic designing has completely changed with the emergence of artificial intelligence tools. The image creators do not have to struggle to create eye-catching visuals, as they can easily get the output in the form of stunning images which are completely different from the crowd.
In this article, I will explore 5 Free AI Image Creator Tools. You will be getting deep knowledge about image creation even if you are a new or seasoned designer. 
Before proceeding further, let us discuss what are AI image creator tools
What are AI image-creator tools?
AI image-creator tools are software applications that can create high-quality images based on the inputs given by the users. The program interprets the input given by the user and creates an appealing graphics image. These tools eliminate the requirement for complex designing skills.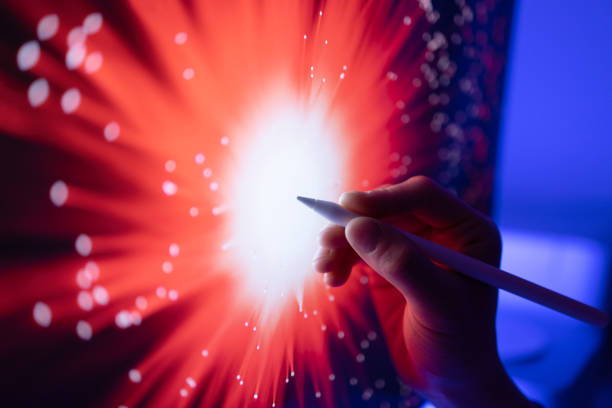 Free AI image creator tools
1. Midjourney
This tool creates high-quality images which are visually appealing and stunning. It utilizes advanced machine learning algorithms to create images just like real-life images. The tool can be operated through a discord server for increased convenience.
The platform can be slightly difficult for beginners however with practice one can be efficient in using its features and options.
The free plan of this platform comprises creating the first 25 images. After that, the base plan is $10 per month for 200 images. For unlimited use, there is a standard membership of $30 per month.
Pros
Can be accessed through third-party servers without any difficulty
Quick updation of functions
Produces high-quality images
Cons
Monthly cost
User interface complexity for the beginners
2. Dall-e 2
This tool creates AI images by utilizing contransitive language image pre-training. The images created are of high quality with outpainting and inpainting features. Users can easily add or remove the elements from the image created. This software is suitable for graphic designers or creative professionals.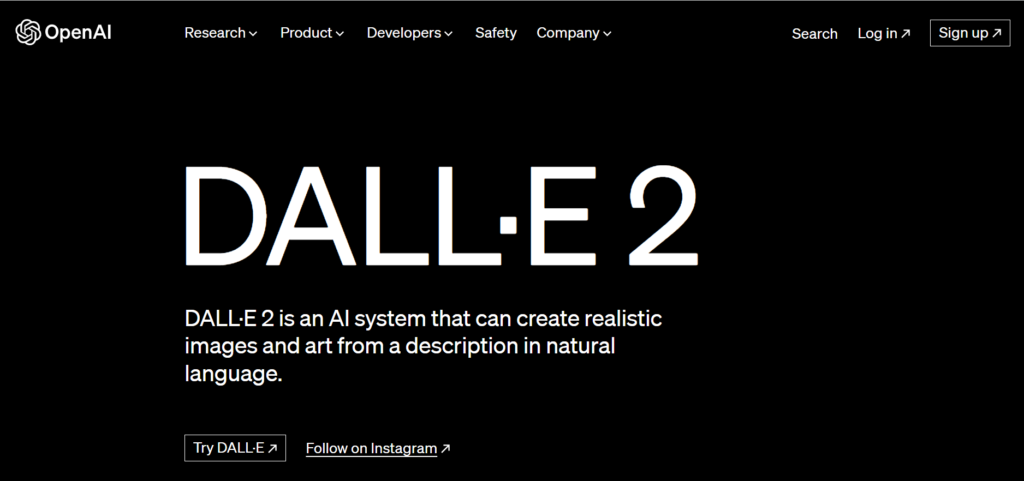 This software is easy to use and even beginners can generate images like professional graphic designers. This means there is no need for technical. This tool has the capability to create several iterations of images.
Free credits are given to the users whenever their register for the first time. After using credits, the users have to purchase new credits.
Pros
Easy to use by the beginners
Generates high-quality images
Inpainting and outpainting ability
Accurate image generation
Cons
There is no app for this tool
The credit system is confusing
3. SoulGen
This tool is an image creator which is famous for its easy-to-use interface. Moreover, the images produced are also of high quality.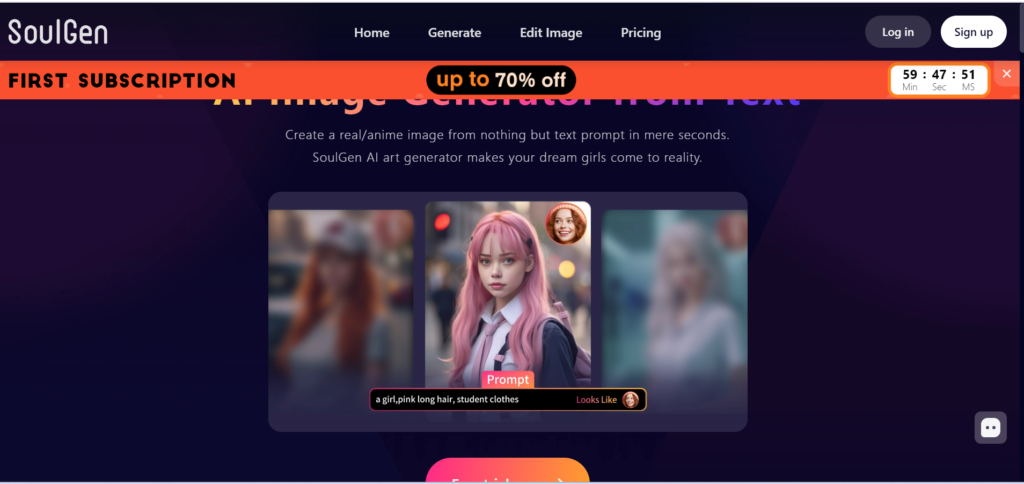 One of the advantages of this tool is the ability to create anime-style images, which makes it appropriate for Anime enthusiasts. There are options to customize the characters with different hair colors, hairstyles, eye colors, clothing styles, facial expressions, and many more. 
The user interface of this tool is simple and easy to use. The users can easily use and experience several features in a few seconds. A library of preexisting images is provided which acts as a starting point to create an image.
The free version of this platform provides several benefits and features like unlimited downloads, high-resolution images, and many more. The premium plan provides all the features and facilities at $9.99 per month or $69.99 per year.
Pros
Simple interface and easy-to-use pictures
Creates anime-style images
Free plan for beginners for creating unlimited images
Cons
No app version
4. Fotor
This tool is a powerful AI image creator which provides several editing features like background removal, skin retouching, object remover, AI enlarged, and many more. 
It is an appropriate tool for beginners as they just have to give the instructions and the image is generated instantly. If the image generated is not satisfactory, then the image can be recreated till getting satisfactory results.
Another advantage of this tool is it can create 3D images and anime paintings and characters.
The free version of this tool allows you to create 10 images per day. The pro plan is $4.99 per month and $59.99 per year.
Pros
Easy to use for beginners
3D image creator
Free 10 images allowed per day
Cons
No app version
Cost constraint
5. PicSo
This tool utilizes a generative adversarial network for creating unique and high-quality images. This tool is famous for creating anime-style images. The app version of this tool is also available which helps the users to create popular images.
It is a great tool for creating unique and stunning images for social media, websites, and numerous other platforms. 
The premium version of this tool is $9.99 per month.
Pros
Creates anime images and videos
Can be used on Android and iPhone
Cons
The free version of this platform is available only on the app.
Frequently asked questions
Which free AI tool can generate images?
Midjourney, Dall-e 2, PicSO, SouldGen, Fotor, etc.
How to create AI images for free?
You can create AI images for free by using above-discussed image creator tools
Is DALL-E free to use?
Yes, you can use DALL-E for free
Related Searches
Free AI Tools For Content Writing
Top Free AI Software To Ease Your Life
Free AI Tools For Digital Marketing
Follow for more updates
Follow Raveen Chawla on Medium
For related searches, click Articles, click Web-stories