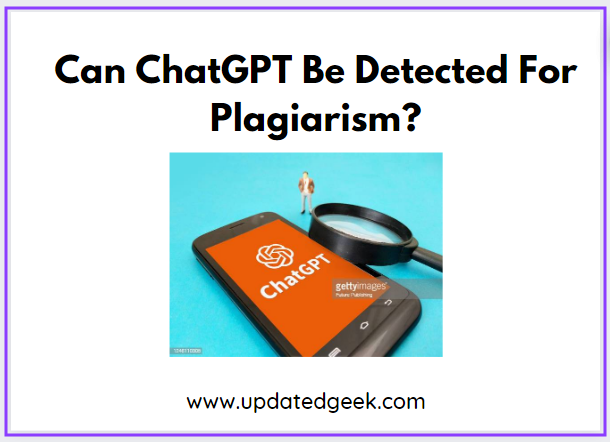 5 mins read
Can ChatGPT Be Detected For Plagiarism?
Nowadays, chatGPT has been used widely by school and college students to solve their homework and assignments. This has been the greatest concern for school and college teachers and university professors. In this article, I will discuss can chatGPT be detected for plagiarism. 
It is one of the reasons universities and colleges are considering it to be banned in the school and University premises. Despite the ban on chatGPT, the students cannot be restricted from the use of AI software as they can use it at their homes or other remote locations. The major concern is whether plagiarism can be detected using chatGPT.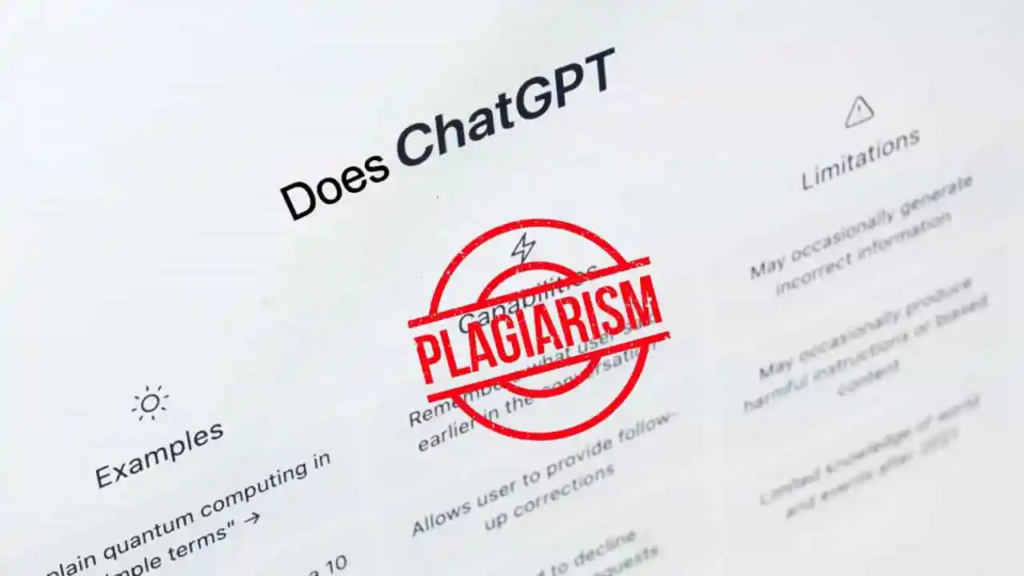 Before proceeding further, let's first understand some of the uses of chatGPT where there are high chances of content getting plagiarized. 
What is the use of chatGPT?
ChatGPT is a powerful artificial intelligence bot that can engage just like a human being. The design of the program has been done in such a way that it can respond to several potential questions naturally and intuitively. ChatGPT has offered several real-world uses to improve business and productivity.
1. Text generation: ChatGPT has the capability to produce text for multiple requests like social media posts to explain the description of the product.
2. Customer service: ChatGPT has helped to improve customer service for any of businesses with the use of the model to produce automated responses to ordinary customer questions. This helps to reduce the workload of the customer service team.
3. Virtual writing assistant: ChatGPT can perform the function of writing content for articles, emails, blog posts, etc. In short, it can create content for anything related to writing queries posted by the user.
4. Creating summaries: ChatGPT has the capability to write down the summary of a lengthy document. This is extremely helpful to students who have a shortage of time to read the entire document. 
5. Generating SQL queries: ChatGPT can also generate SQL queries from the text. However, some knowledge is required in this field by the user to understand the steps of the program.
6. Text classification: ChatGPT can be extremely helpful in segregating text into numerous groups. Businesses can utilize this model to automatically classify new text in the desired category by training it on a database of text labeled with diverse categories.
7. Content personalization: ChatGPT can be utilized to tailor the content according to the needs of the user. Businesses can utilize this model to create personalized content like emails, product recommendations, social media posts, etc. 
Also read:
Can ChatGPT Answer Everything?
Can ChatGPT Predict The Future? – 6 Amazing Questions About Future
Does chatGPT have plagiarism?
The above-listed points are a few of the uses of chatGPT. Despite presenting content based on the training, chatGPT provides plagiarism-free content. This is one of the reasons why the students have been using chatGPT at full length and breadth. This is also one of the points of concern for the teachers and university professors who want ChatGPT to be banned in some of the areas like New York City schools have initiated to ban chatGPT.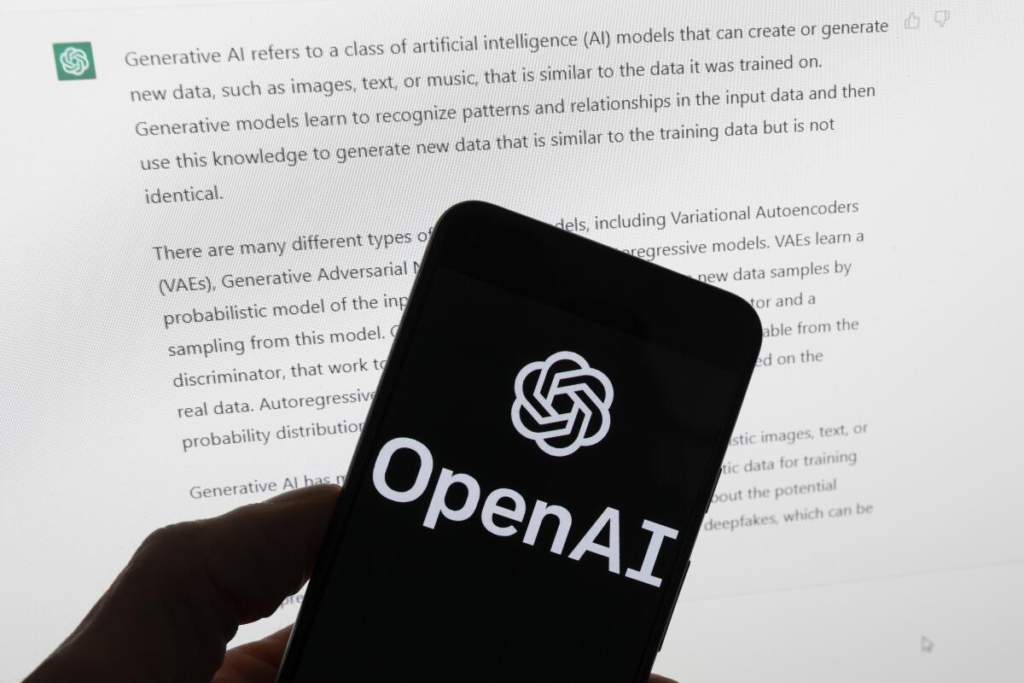 To overcome this issue, the programming of Turnitin software has recently been changed and it can detect if the content is copied, generated by artificial intelligence, or unique. Probably, in the next few days, the enhanced version of Turnitin will be available.
How to avoid plagiarism occur from the content generated by chatGPT?
The only way to avoid or reduce the plagiarism of the content generated by chatGPT is by rewriting the content in your own words. Rewriting will help you to understand the content and you will be able to change the voice of the sentence from passive to active or active to passive.
Although, the content generated by chatGPT is free from plagiarism but it is advised to use it as a source of knowledge rather than getting a direct benefit out of it. 
What is the best app to detect plagiarism?
Grammarly
Plagium
PaperRater
Copyleaks
Conclusion
In summary, identifying plagiarism in ChatGPT-generated content poses distinct difficulties because the model can produce text that closely resembles human writing by drawing from an extensive dataset. Conventional plagiarism detection tools may encounter challenges in effectively discerning such content. The above analysis presents can ChatGPt be detected for plagiarism.
Frequently asked questions
Is ChatGPT plagiarism free?
Yes, till now chatGPT is plagiarism-free but in the future, the plagiarism-detecting software will identify if the content is copied or unique. 
What app do professors use for plagiarism?
Turnitin is one of the best plagiarism checkers used by teachers and students as well as businesses that deal in creating online content
Can plagiarism be detected in code? 
Yes, plagiarism can be detected in code generated by artificial intelligence by using a popular tool MOSS system. 
Can Turnitin detect chatGPT?
No, Turnitin cannot detect ChatGPT. But soon the programming of Turnitin will be done in a way to detect chatGPT.
How to detect if the source is plagiarized?
By using Turnitin, one can detect if the source is plagiarized. 
Related searches
How ChatGPT Can Help You Make Money In 4 Ways
Should ChatGPT Be Banned In Schools And Colleges?
Follow for more updates
Follow Raveen Chawla on Medium
For related searches, click Articles, click Web-stories