6 mins read
Is ChatGPT A Virtual Assistant?
ChatGPT has emerged as a topic of interest and discussion. It leaves us in awe with its superb conversational skills and thorough command of the language. The question that prevails is: Is ChatGPT A Virtual Assistant.
The answer to the question is: Yes, ChatGPT is a virtual assistant.
What is considered a virtual assistant?
A virtual assistant is a self-employed worker who is capable of providing administrative services from a distant location mainly a home office. Some of the tasks performed by the virtual assistant are managing email accounts, making travel arrangements, scheduling appointments, setting an alarm or reminder, playing music as per your choice, having a regular conversation, etc.
Some of the virtual assistants are also efficient in providing services like social media handling, blog writing, marketing services, bookkeeping, graphic designing, etc.
Also read:
What is ChatGPT? History, Features, Uses, Benefits, Drawbacks 2023
Is ChatGPT A Disruptive Technology?
Is chatGPT a virtual assistant?
ChatGPT is a virtual assistant because it helps to create new ideas for emails, commentaries, and posts. It has an in-built AI engine that can provide new ideas as well as topics that you might not have considered. It can provide feedback and help you to evaluate the work and things that can be improved. I will present some of the ways chatGPT can be used as a virtual assistant.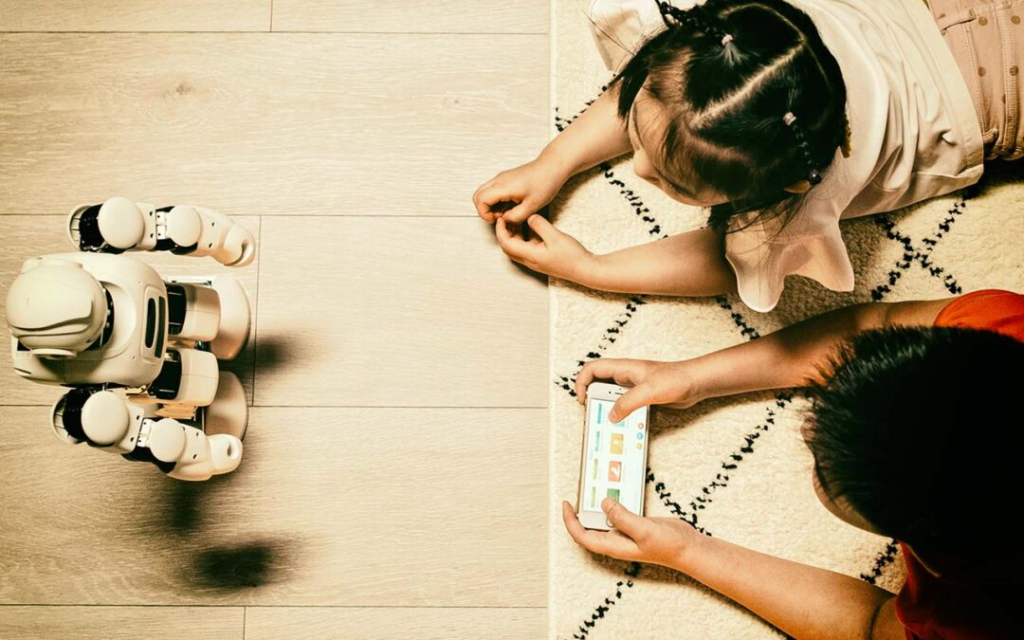 1. Writing emails
You can write emails for your clients, for yourself, or for any professional purpose. You just have to give an instruction regarding the type of email you want to create and the chatGPT will prepare a customized email. You are just required to put your details and recipient information. You can also define the tone of the content you want for your email like it can be a formal or informal email.
Also read:
How ChatGPT Can Help You Make Money In 4 Ways
Can ChatGPT Predict The Future? – 6 Amazing Questions About Future
2. Writing the processes
Defining the process of any of the tasks is one of the boring tasks. For any of the processes, you are only required to instruct chatGPT. For example, you can ask chatGPT to write down the process of making coffee, it will prepare a detailed process and you are simply required to copy and paste the content.
There is no need to search several websites on the internet because chatGPT will solve the entire task for the users.
3. Writing an agreement
Writing an agreement is the most tedious task because you do not want to miss even minute details. ChatGPT will provide a complete template. You can delete the details which you feel are not required in the agreement. You can also specify the details or elements that should be included in the agreement. Once the format is ready you are only required to copy and paste the content.
4. Double-check the content
ChatGPT can double-check the content to make it sound better or professional. You are simply required to copy-paste the content and ask chatGPT if there is any error in the content. ChatGPT will resolve all the grammatical and sentence structure errors. You can also ask ChatGPT to rewrite the content. You can also get the content to sound funny.
Also read:
Can ChatGPT Be Detected For Plagiarism?
Should ChatGPT Be Banned In Schools And Colleges?
5. Content ideas
If you are having a shortage of ideas then you can simply ask chatGPT to prepare the content ideas for a specific topic. Along with defining the content ideas, you can also get the outline for the content to be prepared in a specific way. ChatGPT will create step by step process or define how the content should look like.
6. Creating summaries
Reading an entire book can be a difficult task especially if you have a shortage of time. You can ask chatGPT to write down a summary of the book. You can also get the transcript of the video.
7. Creating questions
You can ask chatGPT to prepare a checklist of questions as if you are going to interview someone. This is helpful to the interviewers who want to assess the knowledge of the interviewee as well as the researchers who want to gain knowledge for their research. 
Which language is best for a virtual assistant?
Python is a versatile programming language and a perfect option for creating a digital virtual assistant. It provides several benefits to the users, like placing and answering telephone calls, controlling smart home devices, an update on the weather conditions, adding appointments to the calendar, playing songs from a music streaming service, creating and sending SMS messages, etc. It requires access to a huge amount of data to function.
How many types of virtual assistants are there?
The eight main types of virtual assistants are a virtual social media assistant, a virtual real estate assistant, a virtual research assistant, a virtual administrative assistant, a virtual eCommerce assistant, a virtual data entry assistant, a virtual bookkeeping assistant, and a virtual marketing assistant.
Is virtual assistant a high-paying job?
Several freelancers have been working as virtual assistants for around $30 to $35 per hour. The average pay of a virtual assistant in the USA is around $18.89 per hour. 
ChatGPT is a distant software created by OpenAI. The objective is to make use of it. The above analysis discusses is chatGPT a virtual assistant.
Disclaimer: ChatGPT is not 100% accurate, you must do your research before finalizing any of the content generated through it.
Frequently asked questions
Which virtual assistant is most used?
The virtual assistant that is most used is Amazon Alexa, Google Assistant, and Apple Siri. 
Is chatbot same as virtual assistant?
Chatbots can be similar to virtual assistants.
What are examples of virtual assistants?
Examples of popular virtual assistants are Google Assistant, Microsoft's Cortana, Apple's Siri, and Amazon Alexa. 
Related searches
Can ChatGPT Replace Software Engineers?
Best ChatGPT Alternatives You Can Explore In 2023
Can ChatGPT Answer Everything?
How ChatGPT Reached 1 Million Users In 5 Days
Follow for more updates
Follow Raveen Chawla on Medium
For related searches, click Articles, click Web-stories